A Brief Introduction
of B & J Partners
B & J Partners Law Firm was established in 1998 in Beijing, China. The firm is actively involved in both domestic and international business and civil affairs. Twenty-two members of our staff are experienced lawyers, accountants, economists and other professionals dealing with international business and investment, corporate management, accounting, banking, and government administration. They are juris doctors, masters of law, graduates from Yale University, Washington University, the University of International Business & Economics, the China National University of Law & Politics, Beijing University, Shandong University, etc. B & J lawyers are equipped with more than 10 years of experience and expertise in the practice and research of Chinese law and relevant international business practices. They are familiar with the modes and skills for international commercial and investment transactions and for the resolution of international disputes. B & J associates have built up considerable personal reputations and fostered constructive relationships with many domestic and international clients. They have also maintained outstanding relations with Chinese government agencies at all levels.
B & J lawyers are specialized in the areas of company law, contract law, tort, maritime law, securities and finance laws, domestic and international arbitration, and civil litigation. They offer diligent and top-quality professional services as agents, consultants and legal advisers. B & J lawyers have successfully engaged in many key projects to include:
1. The establishment of all types commercial entities with foreign investment, such as joint ventures and wholly foreign invested enterprises; association with international financial leasing organizations, telecommunications companies, hi-tech and advanced new materials research groups, real estate companies, mineral exploration and mining companies, and other service areas.
2. Mergers and acquisitions of companies in the United States.
3. Listing and sales of Chinese corporate stocks in the domestic and Hong Kong security markets.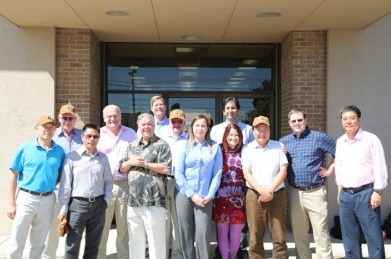 4. International syndicate loans and domestic financing and fund raising.
5. Real estate development, construction, sales, and management.
6. The legal and commercial structure as well as the negotiation of overseas EPC projects in African and South East Asian countries, including Ethiopia, Morocco, Gabon, Pakistan, Bangladesh, Thailand and Malaysia.
7. Resolution and settlement of disputes of international trade and economic cooperation.
8. All types of litigation, namely arbitration for contracts and tort. 9. Legal counsel for foreigners and their local entities dealing with government agencies, commercial transactions, and office management. 10. Civil affairs to include marriage, traffic accidents, damage of property, infringements of rights or interests, etc. 11. Winding up of companies and investment projects in neighboring countries such as Hong Kong, Singapore, Australia, United States and Mexico etc. 12. Trust and management of debts and assets, wills etc.